Benefits of Hemp
Hemp is one of the most sustainable, nutritious, and delicious food sources available, yet the world has only just started to understand and consume the benefits.
Hemp is an exceptionally rich source of protein and omega 3 and 6, which is incredibly important for your health no matter what your age.
What is Hemp Kombucha?
Hemp Kombucha is a regular kombucha based on hemp seed tea rather than other types of teas.  Our Hemp Kombucha contains all the beneficial probiotics and enzymes found in a typical bottle of Tea Gardens Kombucha but infused with the hemp seed tea also brings the traditional benefits of hemp seeds.
Benefits of hemp seeds.
Many studies support the idea that they may promote digestion, reduce bowel syndrome, normalise gastrointestinal tract, reduce PMS and menopause symptoms and is beneficial to cardiovascular health as it may reduce blood pressure & reduce risks of heart attack.
You can't get high from hemp seeds, but you can get healthy.
More superfood than psychoactive, hemp seeds have been around for most of human civilization.
 They contain no THC  (tetrahydrocannabinol), which is the active substance in marijuana that makes you feel high.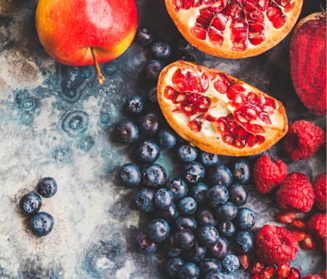 About Our Hemp Kombucha 
Energise & balance your body with this delicious organic detox.
Free from…
Fat, Preservatives, Lactose, Gluten, GMO
Low in..
Calories, G.I. & Carbs
Living Superfoods
& Active Enzymes
Vegan Friendly
Unpasteurised
Ingredients List
& Nutritional Panel
INGREDIENTS: Purified water, organic hemp seed, long aged Kombucha, naturally fermented glucose and natural essence of Pomegranate & Apple and Mixed Berries.
Order your
box of Hemp Kombucha
goodness now!