Our Organic Kombucha Journey.
Jeff Low had been a business man for most of his life, owning and operating gyms and retail stores throughout regional NSW.  Being in the health & wellness industry, he understood very well the health benefits associated with consuming Kombucha and had actually been brewing his own Kombucha since the 1970's!
Fast forward to a US holiday with his wife, Cheryl, in 2009 where both Jeff & Cheryl were awestruck at how popular Kombucha had become commercially in fridges all over the USA.
Watch an ABC Landline feature on us and our range of Kombucha and other health drinks right →→→
Our Kombucha Mission
On a mission to give all Australians a healthy organic beverage alternative to sugary soft drinks & juices, Jeff & Cheryl decided to commence locally brewing at Tea Gardens, on the east coast of NSW.
Today, Tea Gardens Kombucha has become one of the largest Kombucha producers in Australia. In fact, TGK is privately labelled and distributed throughout the country for many companies such as Soulara, Nature's Way, Casela Wines, Proud Snackfoods, Utonic and Peptea just to name a few!  Our brew is also exported to Japan, Korea, Dubai and currently in negotiations with a distributor in Singapore.  Why do these companies choose to use our Kombucha and organic beverage products?  Because we deliver the best tasting, sugar free organic drinks in Australia, it's that simple!
10 years on and the original company, ScobyOz Pty Ltd, has become Australian Organic Beverages, and now produces a range of healthy beverages including kombucha, hemp kombucha, sparkling apple cider vinegar and an iced tea tonic. 
Thousands of Australians have now made the change from sugary drinks to the totally sugar free range of Australian Organic Beverages.
Begin Your Organic Journey Here.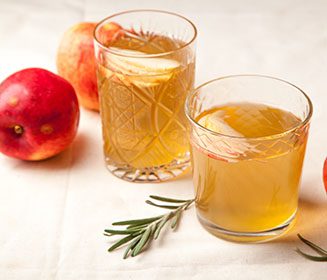 About Our 'Buch
Energise & balance your body with this delicious organic detox.
Free from…
Fat, Preservatives, Lactose, Gluten, GMO
Low in..
Calories, G.I. & Carbs
Living Superfoods
& Active Enzymes
Vegan Friendly
Unpasteurised
Ingredients List
& Nutritional Panel
INGREDIENTS: Pure water, long aged Kombucha, organic green tea, organic fermented glucose and all natural essences.
*Due to the fermentation process this product may contain a trace amount of alcohol not greater than 0.5% which complies with the Australian New Zealand Food Standards and the State and Territory based legislation.
Order
your box of 'buch
goodness now!
Order your box of 'buch
goodness now!